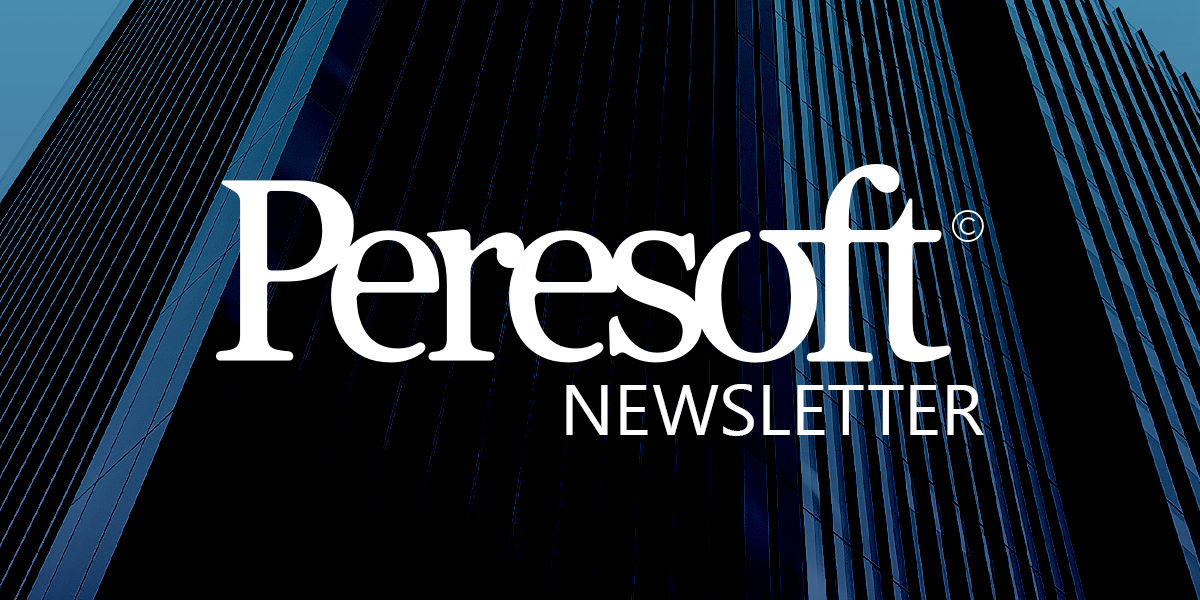 News - May 2023
Is Sage 300 Cloud the Best Cloud Solution Available?
During a recent webinar, we had the pleasure of hearing from John Thomas, Principal Software Architect at Sage 300, who provided insights into the future of the product's cloud solution. John emphasized the importance of partnerships between Sage and companies like Peresoft, which have been early adopters of the product's web screens and have collaborated to move it into new paradigms.
One of the key takeaways from the webinar was that Sage 300's cloud solution offers a hybrid model that combines web and on-premise functionality, while retaining the same trusted business logic and database. This allows companies to keep their investment, training, and relationships unscathed.
JT discussed the importance of striving for parity between on-premise and cloud functionality, and highlighted ongoing efforts to achieve this in areas such as PJC, PJC Integrations, Payroll, and HRMS Integration.
Finally, Bobby and JT stressed the importance of cloud security and the benefits of Peresoft's automated cloud backups, which are provided through bakXpress. Companies can use third-party providers such as First Consulting Alliance to set up their cloud servers.
For those who couldn't make it, or if you'd like to revisit the content, visit our recording of the webinar available here. We encourage you to watch it and share it with colleagues who may be interested in Sage 300 Cloud.


Sage Partner Summit Asia
Bobby Perel and Karita Case have returned from attending the Sage Partner Summit Asia that was held from April 25th to April 27th, 2023. As a leading provider of innovative solutions for Sage 300, we are always looking for opportunities to engage with the Sage community, and this event provided us with the perfect platform to do so.
This year marks a special milestone for Peresoft as we continue to celebrate our 40th anniversary. To have the opportunity to celebrate this milestone with Sage Asia at the Partner Summit felt like a full circle moment for us.
The Sage Partner Summit Asia is one of the premier events in the Sage ecosystem, bringing together key stakeholders, industry experts, and thought leaders to share insights and ideas on the latest trends in the industry. We are honoured to have been part of this event and thoroughly enjoyed the opportunity to share our latest solutions with all the attendees.
Congratulations to our award winners
We want to congratulate our award winners at the Sage Partner Summit Asia. Your outstanding achievements and contributions to the Sage ecosystem have not gone unnoticed. We are incredibly grateful for the unwavering support you have provided us throughout the years.
Top Asia: PT. Microtek Informa Solusindo
Top Sales Singapore: The World Management Pte Ltd
Top Sales Malaysia: Careware Systems Sdn Bhd
Top Sales Thailand: Forward Management Services Co., Ltd