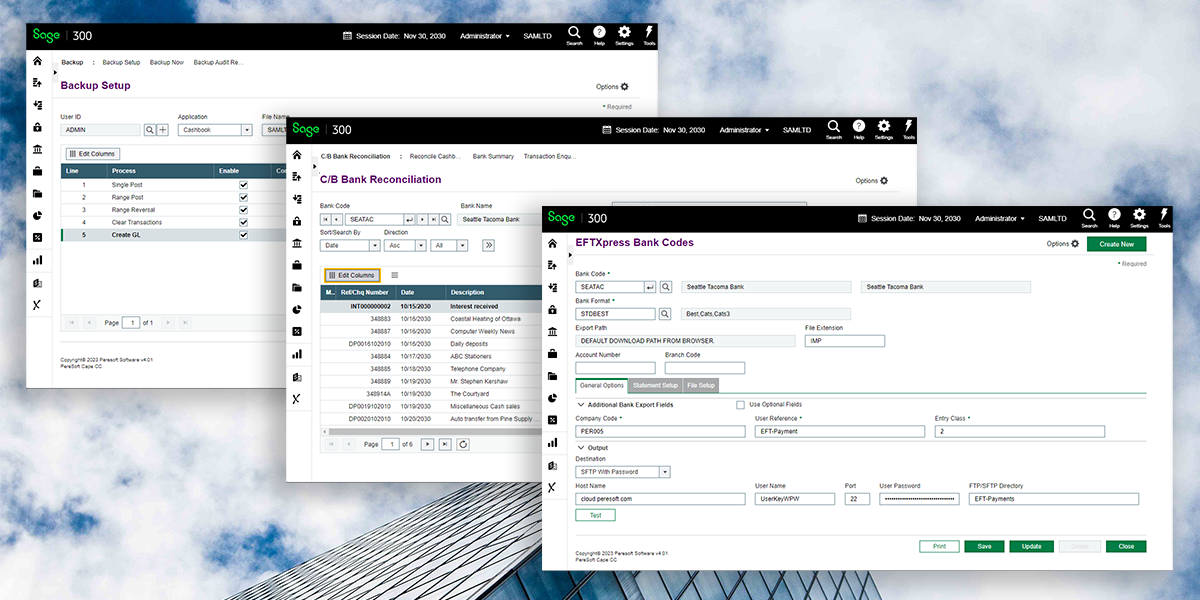 Product News - December 2022
Looking Back On 2022
Peresoft started the year with our first webinar in quite some time. We shared the future roadmap of Cashbook, RecXpress and EFTXpress. This was to give our solution providers a look into what to expect from Peresoft in 2022 and 2023.
In October we saw the fruition of this with our release of Version 2023, a remarkable feature packed release that has opened the doors to encryption, bank feeds and backing up your data from the cloud.
We have improved our documentation to help push forward Peresoft product proficiency. We will continue to create new PDFs that can be used as quick reference to common functions in Cashbook and RecXpress.
Peresoft would like to thank you for your continued support and we look forward to sharing many more moments with you in 2023.