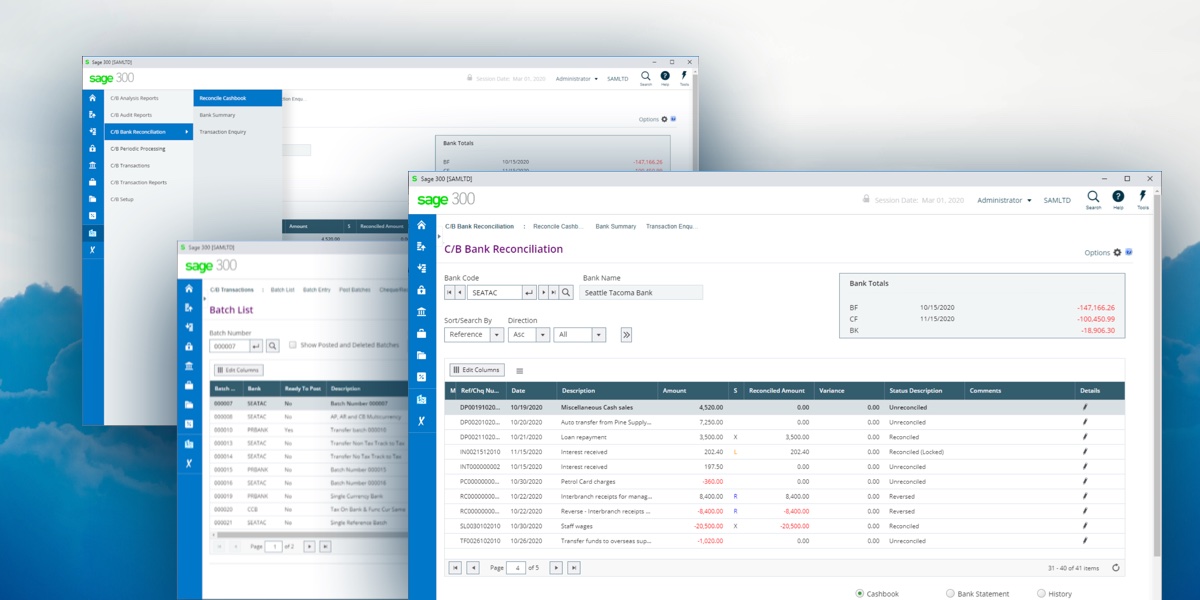 Product News - October 2021
Peresoft 2022 Products Now Available
Our official release of 2022 Cashbook, RecXpress, RecXpress for Bank Services and EFTXpress for Sage 300 2022 is now available. Included in this release is Peresoft's Web UIs for 2022.
If you are on a prior version, we would recommend that you consider upgrading to benefit from the latest features of Peresoft 2022 and Sage 300 2022. Reduce risk by staying on a Sage-supported version (current version plus 2 back) and maintain compatibility with other integrated elements of their system.
What's New in Version 2022
A Redesigned Finder
The Finder improves filtering and makes it easier to navigate through large sets of results.
Aligned more with the desktop functionality, improved keyboard accessibility.
Enhanced Integrated Help
Users can now find context sensitive help in the Sage 300 help menu.
Please refer to the following install instructions when installing the Web UIs.
Peresoft's 2022 Web UI Products require that Sage 300 2022 is installed. View the Latest Version Compatibility List to stay up to date.
New Web UIs for Sage 2020 PU6 and Sage 2021 PU3
Compatibility updates have also been released for Peresoft's Web UIs version 2020. These versions are compatible with Sage 2020 PU6 and Sage 2021 PU3.
Please refer to the readme file that is downloaded to \[sage]\[sage300]\Docs\CB6?AENG for more information.
Versions currently supported by Sage and Peresoft are 2020, 2021 and 2022.