--->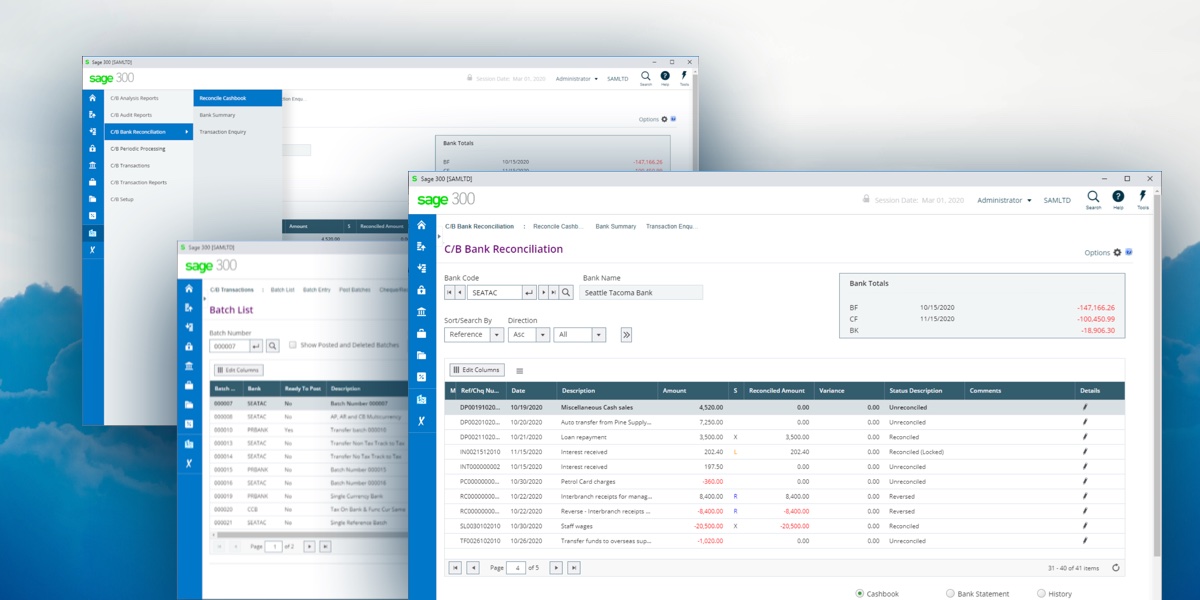 Product News
Peresoft's 2021 BETA Release Now Available
In anticipation of our official release in 2021 Cashbook, RecXpress and EFTXpress for Sage 300 2021 BETA is now available. Included in this release is Peresoft's Web UIs for 2021.
What's New in Version 2021
Tax Withheld for AR and AP
In the Batch Entry allocation screen a new field has been added for Tax Withheld to be entered for AR and AP entries.
When applying a receipt or a payment to an invoice this field will be calculated from the Applied Amount. Use the Detail Tax Withheld screen to view the tax withheld for the invoice. If taxes are remitted to multiple tax authorities for the invoice, the tax withheld amount is shown for each tax authority. On this screen, you can change tax withheld amounts.
Reference Number Length Increased
You can now enter up to twelve characters for AP entries and for AR refund entries. Previously only 9 characters were allowed.
Entries retrieved from AP Payments and from AR Refunds will now retrieve twelve characters into the Reference field.
In Batch Entry, retrieved AP entries will display a new field Vendor Cheque with the full fifteen characters of the Check Number.
RecXpress
A new option has been added - Use AR/AP Ref/Cheque. This will match the imported statement reference to the longer Vendor Cheque and Customer Cheque fields retrieved from AR and AP.
Peresoft's 2021 Products require that Sage 300 2021 PU1 is installed.